Posoltega is a municipality in Chinandega, located in the western part of Nicaragua.
Over two thousand people died when the Las Casitas volcano could not absorve so much rain and let out a heavy slide filled with mud, trees and water.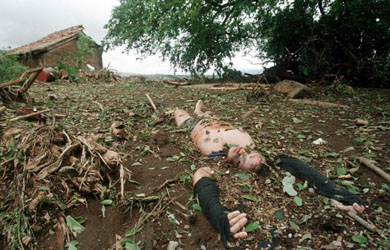 More that 500 are have dissapeared and as this webpage was being designed, news were coming out that another thunder loud was heard and it was feared that another poblado was to be run over by this devastating mud slide.
Survivors´ testimonies were terrifyng! "We did not know anything, we plucked together and run fast out of the house".
Photos from La Tribuna and La Prensa newspapers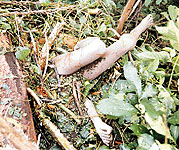 "The slide kept coming, we were lucky because our house was amongst the last in the community, that is why we survived. I was tumbling and tumbling. I only felt trees and rocks, ceiling going by me". A sad peasant said.